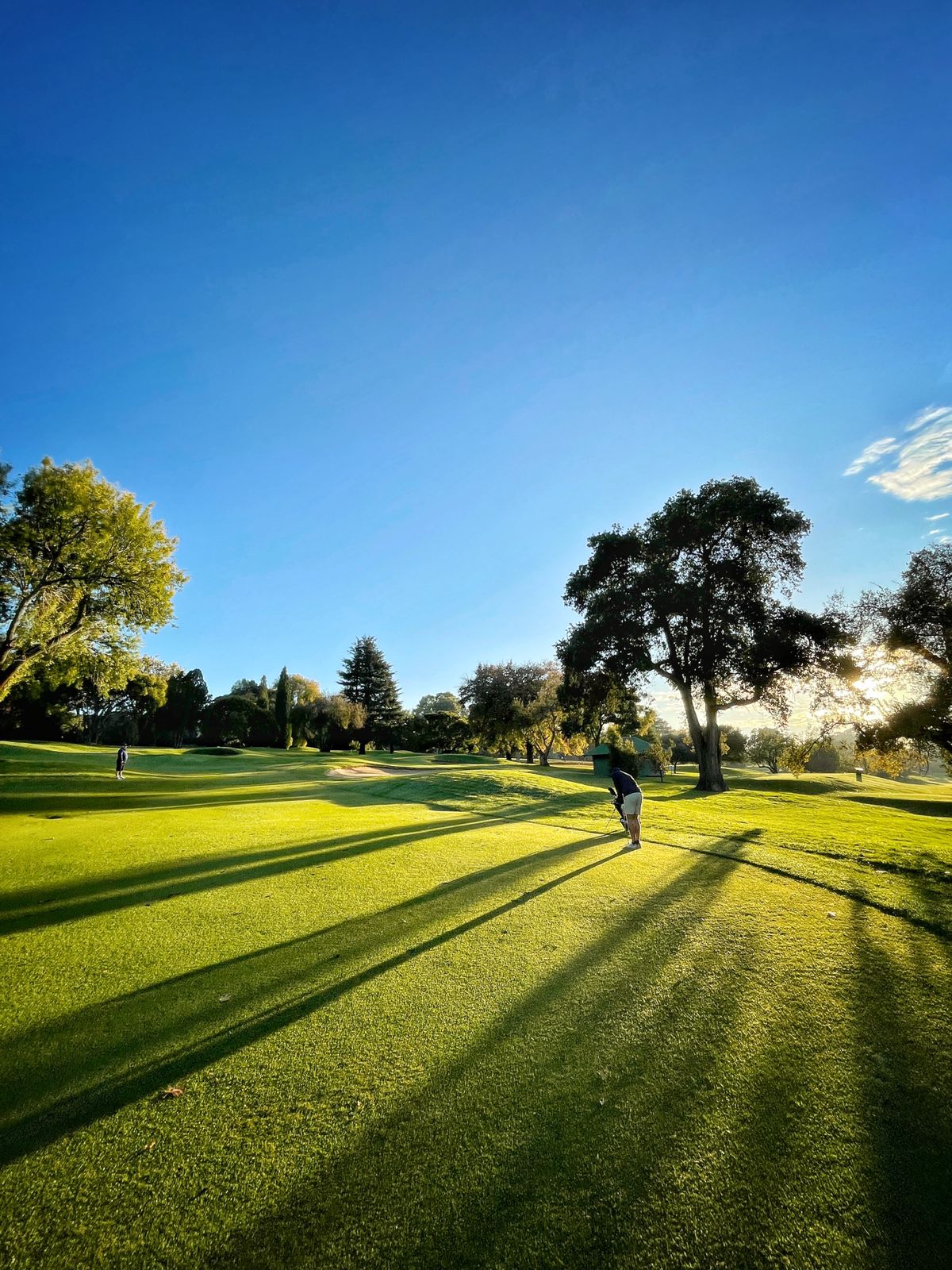 Bunker
Before leaving a bunker, players should carefully fill up and smooth over all holes and footprints made by them and any nearby made by others. If a rake is within reasonable proximity of the bunker, the rake should be used for this purpose.
Repair of divots, ball marks and damage by shoes
Players should carefully repair any divot holes made by them and any damage to the putting green made by the impact of a ball (whether or not made by the player himself). On completion of the hole by all players in the group, damage to the putting green caused by golf shoes should be repaired.
Preventing Unnecessary Damage
Players should avoid causing damage to the course by removing divots when taking practice swings or by hitting the head of a club into the ground, whether in anger or for any other reason. Players should ensure that no damage is done to the putting green putting down bags or the flagstick
In order to avoid damaging the hole, players and caddies should not stand too close to the hole and should take care during the handling of the flagstick and the removal of a ball from the hole. The head of a club should not be used to remove a ball from the hole. Players should not lean on their clubs when on the putting green, particularly when removing the ball from the hole.
The flag stick should be properly replaced in the hole before the players leave the putting green.
Local notices regulating the movement of carts should be strictly observed.
Conclusion; Penalties for Breach
If players follow the guidelines in this section, it will make the game more enjoyable for everyone.
If a player consistently disregards these guidelines during a round or over a period of time to the detriment of others, it is recommended that the committee considers taking appropriate disciplinary action against the offending player. Such action may, for example, include prohibiting play for a limited time on the course or in a certain number of competitions. This is considered to be justifiable in terms of protecting the interest of the majority of golfers who wish to play in accordance with these guidelines.
In the case of a serious breach of etiquette, the committee may disqualify a player under Rule 33-7.